FACTORY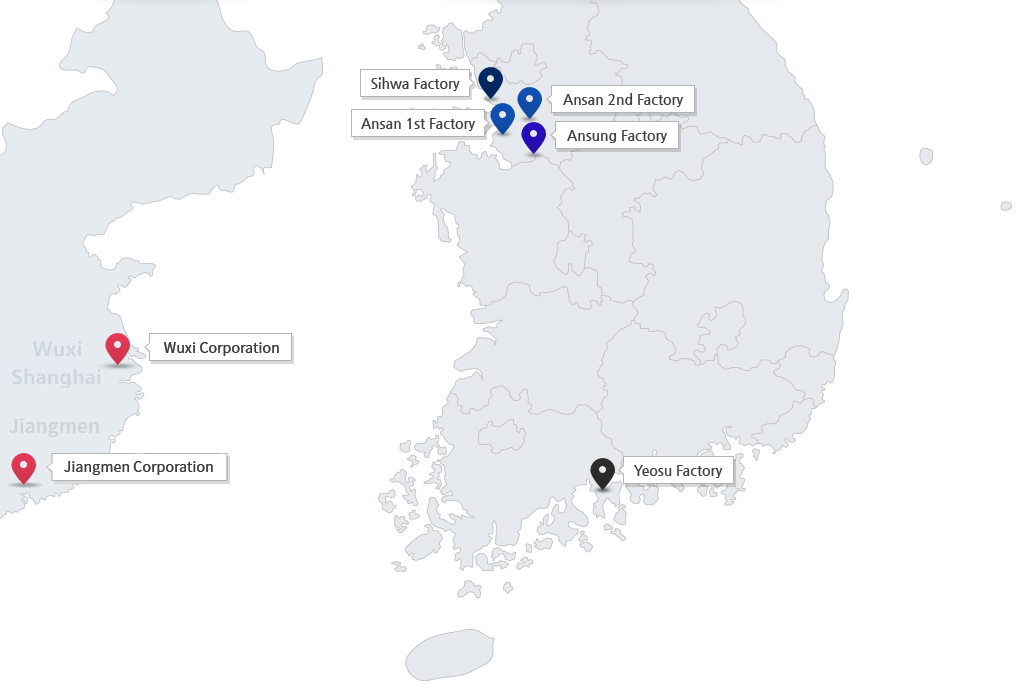 Ansan 1st Factory
"Quality First Management" as WISCOM's parent factory

WISCOM Ansan 1st factory is the parent factory of WISCOM. The factory was moved to Banwal industrial part in September 1984 and is currently toll manufacturing ABS/PS Compound for LG Chem.

With the pride of being the parent factory of WISCOM and under "Quality First Management", we will try our best to satisfy our customers, to achieve stable productivity of high quality product and maintain high quality control, growing into a world leading company with competitive powers.
Address : WISCOM Ansan Factory, Kangchon-ro 237 (472-6 Moknae-dong) Danwon-gu, Ansan City, Kyunggi-do, Republic of Korea
Telephone : 82-31-492-6181
Fax : 82-31-492-6188
Alight from subway line 4 at Ansan Station. > Use Station Exit 1, cross the underpass. >
At bus stop 18117, board bus number 61 (towards Industrial Park). > Alight the bus at the 6th stop (WISCOM).