FACTORY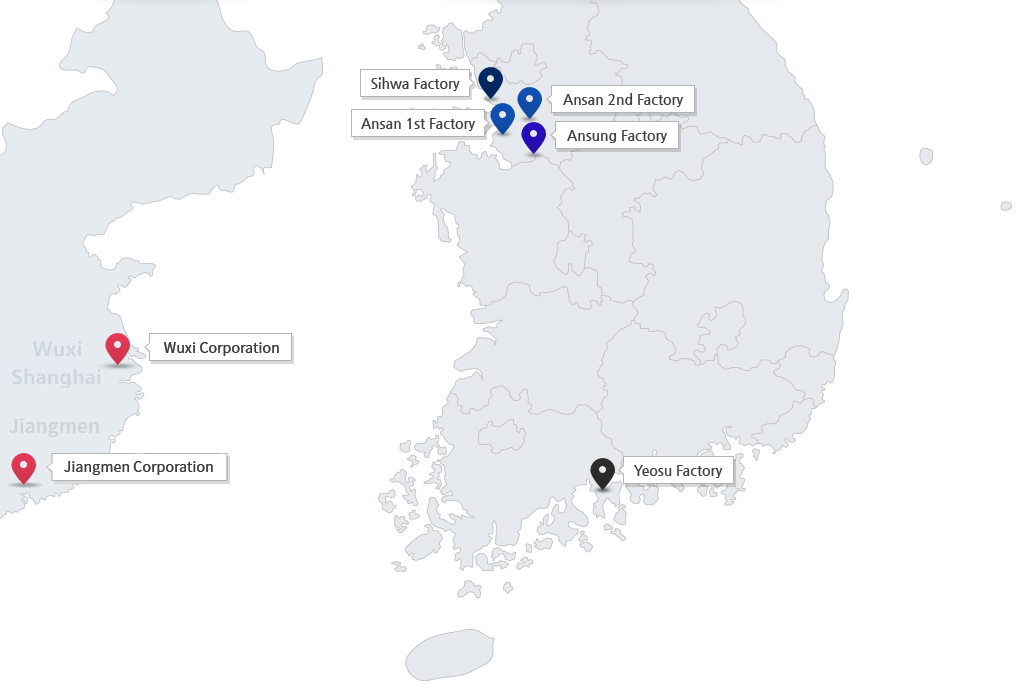 Ansung Factory
"Concentrating on production of PO Compound and Master Batch products"

WISCOM's Ansung Factory was built at the Ansung Industrial Complex 2 located at Miyang-meon, Ansung in August 1993 and has been concentrating on our compounding business.
Under the company's motto "Harmony and Honesty", everyone at the Ansung Factory are working together to provide high quality, eco-friendly products to the customers.
Main products are flame-retardant compound, master batch and PVC compounds, using a pressure kneader type system optimized for use of mixtures.
Especially for vehicle related products, with our unrivalled expertise, we endeavor to meet the high level of quality management system requested by professional vehicle companies. We will always try our best for the best quality and technology service to bring a win-win result with our customers.
Address : WISCOM Ansung Factory, 83, 2 Gongdan-2gil, Yiyang-meon, Ansung City, Kyunggi-do, Republic of Korea
Telephone : 82-31- 677-7081~4
Fax : 82-31- 677-7085
Alight at Ansung Bus Terminal > At bus stop 34663, right by the terminal, board bus 5 or 5-2 (towards Gaon High School >
Alight the bus at the 13th bus stop (Ansung Industrial Complex 2) > Walk towards the Industrial Complex crossway >
located on the right side, 100m from Neukdong crossway.